The new developments significantly increase the amount of floorspace in Cork Street, replacing 1,931 sq m (20,800 sq ft) with 4,069 sqm (43,800 sq ft) of large volume, purpose built art gallery space – an increase of 110%.
As well as the major redevelopments completing in 2017, there will be transformational improvements to the streetscape of Cork Street.
This will be delivered by new, high quality finishes to carriageways and pavements, and improvements to lighting and wayfinding resulting in a new, more integrated, public environment which enables the street to host functions and events to complement the activities hosted by resident galleries.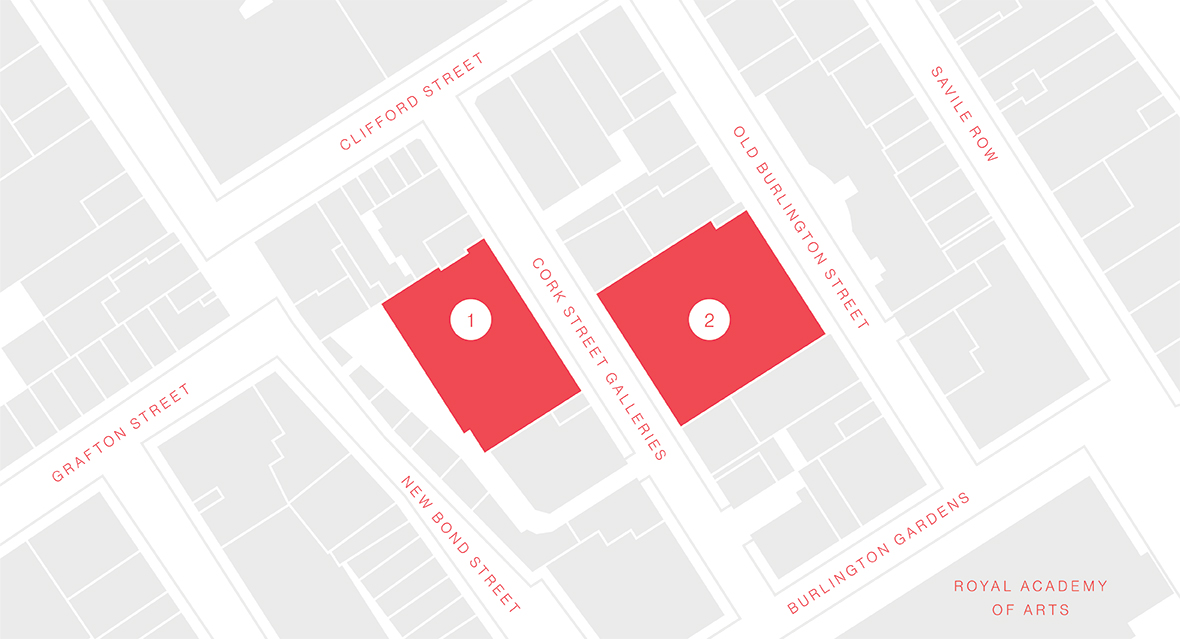 5-6 & 9a-9b Cork Street
22-27 Cork Street & 30 Old Burlington Street
Floorplans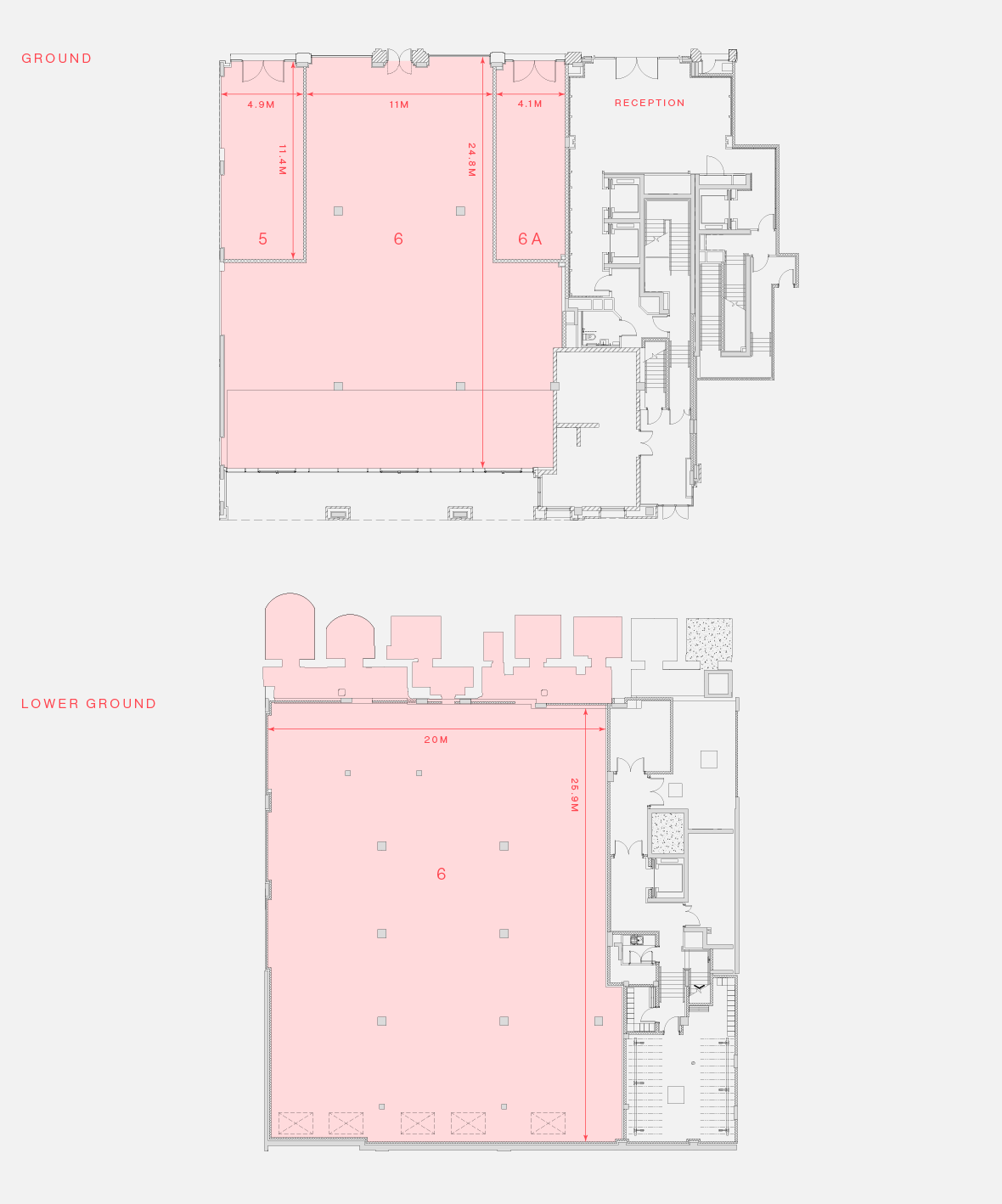 5 Cork Street
Ground
53 SQM
570 SQFT

Ceiling Height

G

3.6M
11'10"
6 Cork Street
Ground
360 SQM
3,871 SQFT
Lower Ground
594 SQM
6,397 SQFT

Ceiling Height

B

2.6 - 8 M
8.6 - 26'3"

Total

+Vaults

1,305 SQM
10,168 SQFT
Flexible approach to volume possible to create spaces of varying height (up to bm) glazed elevation and courtyard to the rear.
6A Cork Street
Ground
43 SQM
468 SQFT

Ceiling Height

G

3.6 M
11'1"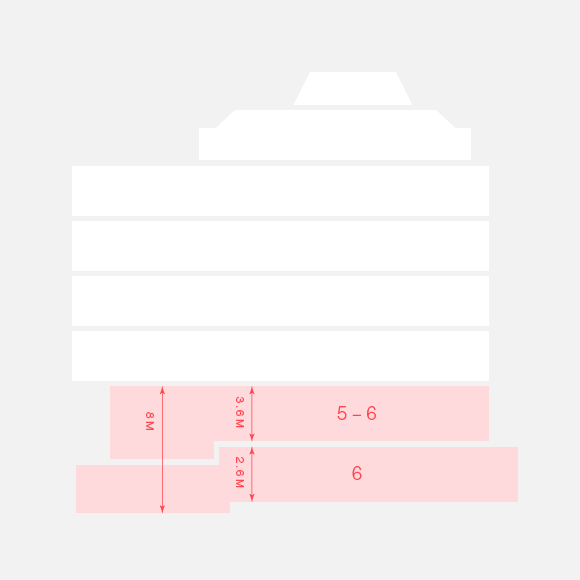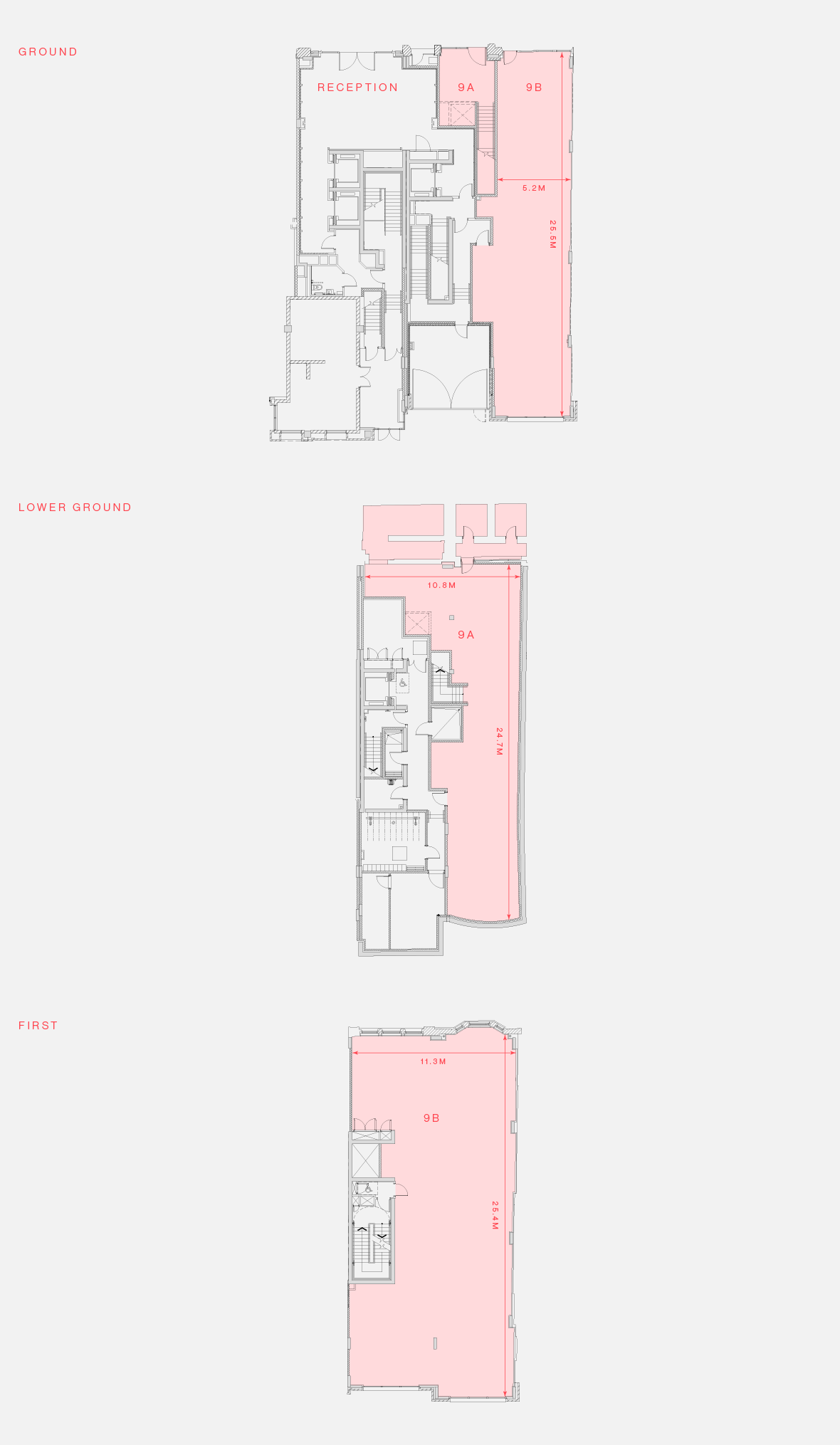 9a CORK STREET

LOWER GROUND

+Vaults

180 Sq M
1,941 Sq FT

CEILING HEIGHT

G

2.9 M
9'6"
9b CORK STREET
GROUND
148 Sq M
1,590 Sq FT

CEILING HEIGHT

G

3.8 M
12"6"
FIRST
254 Sq M
2,734 Sq FT

CEILING HEIGHT

1

3.1M
10"2"
TOTAL
402 Sq M
4,324 Sq FT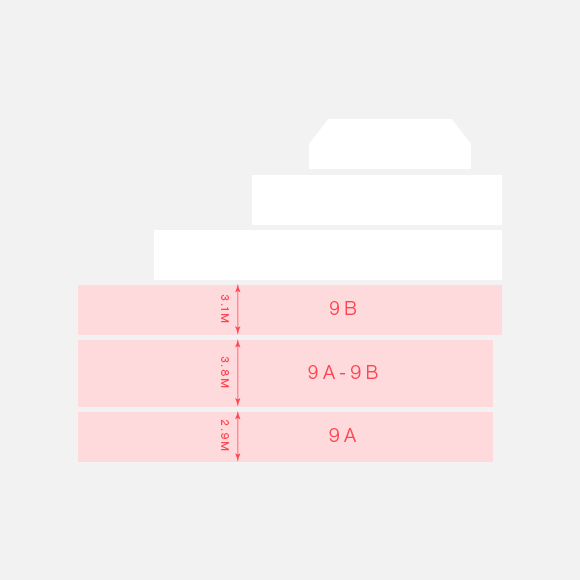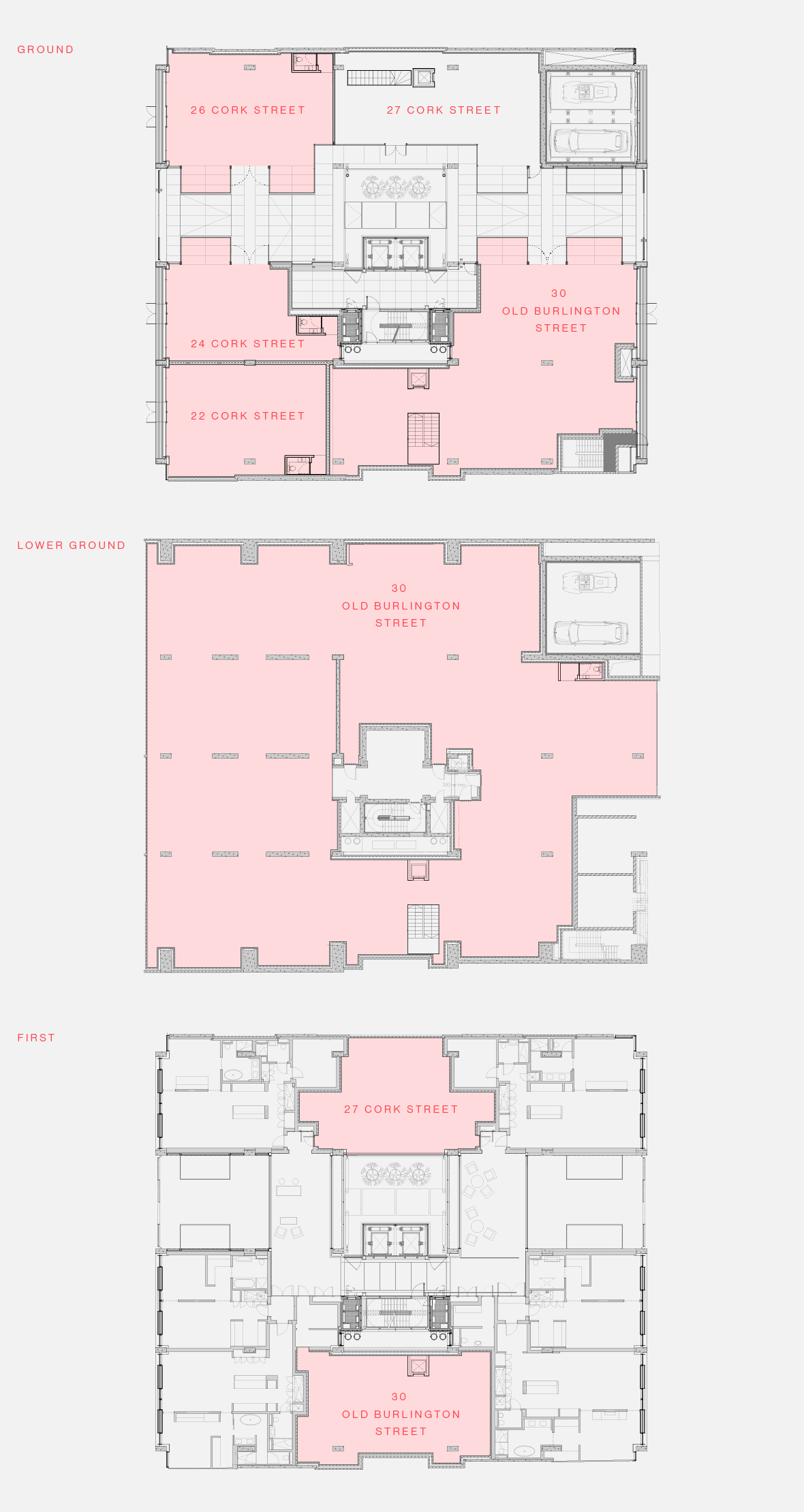 22 CORK STREET

| | | |
| --- | --- | --- |
| GROUND | 119 Sq M | 1,283 Sq FT |
24 CORK STREET

| | | |
| --- | --- | --- |
| GROUND | 99 Sq M | 1,071 Sq FT |
26 CORK STREET

| | | |
| --- | --- | --- |
| GROUND | 136 Sq M | 1,466 Sq FT |
27 CORK STREET

| | | |
| --- | --- | --- |
| GROUND | 137 S q M | 1,475 S q FT |
| FIRST | 97 S q M | 1,044 S q FT |
| TOTAL | 234 S q M | 2,159 S q FT |
30 OLD BURLINGTON STREET

| | | |
| --- | --- | --- |
| GROUND | 302 S q M | 3,249 S q FT |
| LOWER GROUND | 1,053 Sq M | 11,330 Sq FT |
| FIRST | 118 Sq M | 1,265 Sq FT |
| T OTAL | 1,473 S q M | 15,844 S q FT |
22 – 27 CORK STREET

| | | |
| --- | --- | --- |
| GROUND | 13'2" | 4 M |
| LOWER GROUND | 13'9" | 4.2 M |
| FIRST | 9'2" | 2.8 M |
30 OLD BURLINGTON STREET

| | | |
| --- | --- | --- |
| GROUND | 13'2" | 4 M |
| LOWER GROUND | 13'9" | 4.2 M |
| FIRST | 9'2" | 2.8 M |
24 – 30 CORK STREET

| | | |
| --- | --- | --- |
| - | 23'0" | 7 M |