Frieze West End Night: Kudzanai Chiurai, Carrie Mae Weems and Goodman Gallery
As part of Frieze's West End Night, Goodman Gallery presents acclaimed American artist Carrie Mae Weems and burgeoning Zimbabwean artist Kudzanai Chiurai in conversation, followed by the UK premiere of Chiurai's We Live in Silence, accompanied by a live score from South African musicians.
Prior to the screening, discussion at 6 Cork Street will explore key themes in the work, encompassing cultural identity and the consequences of entrenched power structures, which are pertinent to the work of both artists.
We Live in Silence, viewed at the gallery's 26 Cork Street space, is the final part in a tril-ogy exploring the impact of colonialism and formulating a critical response to what the artist terms 'colonial futures'. The work recasts its lead as female in the black liberation narrative, challenging inherent bias which tends "to pit a black male as the victim of colo-nisation and, hence, the liberator of the post-colony."
We Live in Silence, made with an award-winning production team, has been screened at the National Gallery of Zimbabwe (2017), Berlin Film Festival (2018) and more recently at the Dak'Art Biennial in Senegal (2018).
Established in Johannesburg, 1966, by Linda Givon (then Goodman), Liza Essers has been the gallery's director/owner since 2008. Throughout its history it has committed to a programme promoting social justice.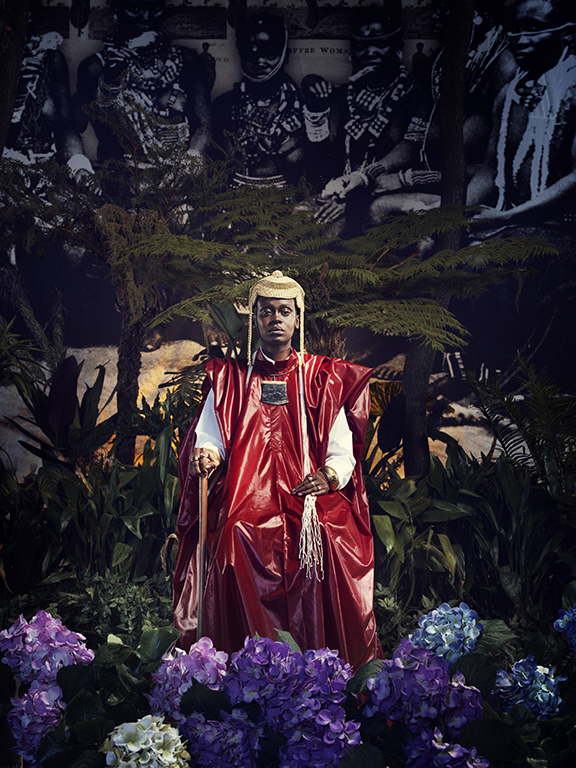 IN CONVERSATION: KUDZANAI CHIURAI & CARRIE MAE WEEMS,18:30, 3RD OCTOBER 2019, 6 CORK STREET, W1S 3NU.
WE LIVE IN SILENCE FOLLOWS AT GOODMAN GALLERY LONDON, 26 CORK STREET, W1S 3NG